Car Rental – 5 Easy Ways for your Round Road Trip in India
---
Introduction – Rental Car India
Road trips have become progressively popular in India, and one of the best ways to enjoy them is by hiring a suitable vehicle. With the country's vast network of highways and beautiful routes, road trips offer a unique way to explore India's diverse landscape and ethnicity. Hiring a car for a road trip in India provides several advantages, including the freedom to plan your itinerary and travel at your own pace, as well as the convenience of having a specialized driver who knows the local roads and can navigate the traffic. In recent years, several car rental companies have emerged that cater specifically to road trip enthusiasts, offering a range of vehicles and services to suit every budget and travel style. From rugged SUVs for off-road adventures to luxury sedans for a comfortable ride, there's a taxi rental option for every type of road tripper in India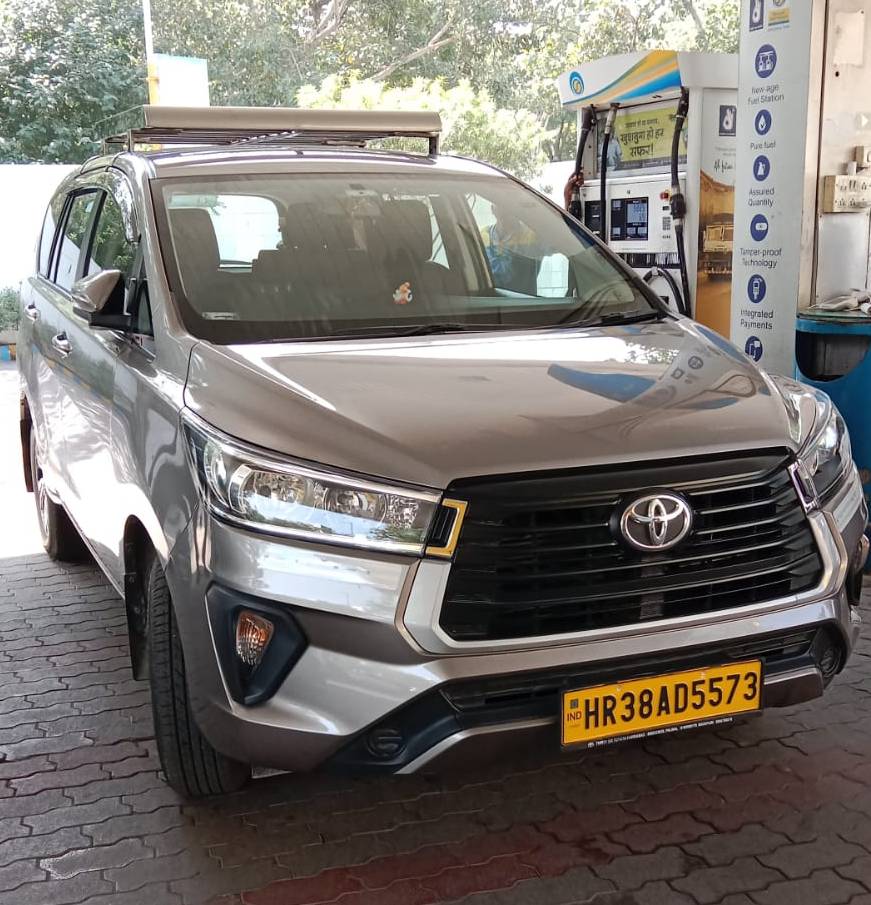 Renting a Car with Driver in India
Hiring a car with a driver from the reputed service provider in India is a best option for the travelers who want to visit any part of India with safe and securely. Further, is very useful for those who are not aware with the local traffic and road conditions. There are numerous car rental agencies available in the main cities of India for providing such services. The prices are varying depending on the type of car and the period of the rental. Drivers are generally well conversant about the area and can share valuable information about local customs and tourist attractions. They also handle the stress of navigating through crowded streets and can make sure you arrive at your destination on time. It's important to choose a trustworthy rental company with well-maintained vehicles and skilled drivers
Route Planning
Route planning is important when renting a car in India because the country has a various range of topographies, traffic environments, and road networks that can be challenging to navigate, particularly for foreign visitors. Before engaging a car, it is very important to select the places you want to visit, estimate the time it will take to reach each destination, and plan your route appropriately. This will help that you can cover all your desired locations within your rental period and avoid any unexpected delays. It's also worthwhile factor in rest stops, meal breaks stop etc during your journey. Additionally, having a well-planned route can help you negotiate with the driver and the car rental company and avoid any misunderstandings about the itinerary or additional charges. Overall, having a well-thought-out route plan can make your car rental experience in India smoother, more efficient, and enjoyable.
Trip Itinerary
Having a strong itinerary is vital when hiring a vehicle for long trips in India. You should make an itinerary outline showing the places you intend to visit, the duration of your stay, and the route you plan to take in consultation with the travel company in India before reserving vehicle for your trip. Providing a detailed itinerary to the taxi driver and the rental company ensures that everyone is on the same page regarding the trip's schedule and the expected duration. It also helps the driver plan the route and estimate the travel time, ensuring that you reach your destination on time. Additionally, a clear itinerary can help avoid any confusion or misunderstandings, especially regarding the driver's charges or the additional costs for detours or unplanned stops. It's also important to inform the rental company of any specific requirements, such as child seats, or additional luggage space, to avoid any last-minute issues. A clear itinerary can make your long-distance taxi journey in India more enjoyable and stress-free, allowing you to sit back, relax and enjoy the sights and sounds of this diverse country.
How to Choose Suitable Vehicle
Selecting the correct vehicle for a family trip in India is vital part to ensure a relaxed and pleasant journey. When selecting a car rental, consider the size of your family, the distance you plan to travel, and the type of topography you will face. For a family of two, a sedan car with capacity of 3 passenger plus driver is enough and four or more, a spacious vehicle such as a SUV or a minivan would be ideal, providing sufficient space for passengers and baggage. Additionally, ensure that the rental car has air conditioning and entertainment options such as music or movies to keep children entertained during the journey. Safety features such as airbags, seat belts, and anti-lock braking systems should also be a priority. Before finalizing your rental, check for any extra charges such as insurance, driver fees, or tolls, and ensure that the rental company has a reliable 24-hour customer service support system. By choosing the right rental car for your family trip in India, you can ensure a safe, happy, and unforgettable journey for all.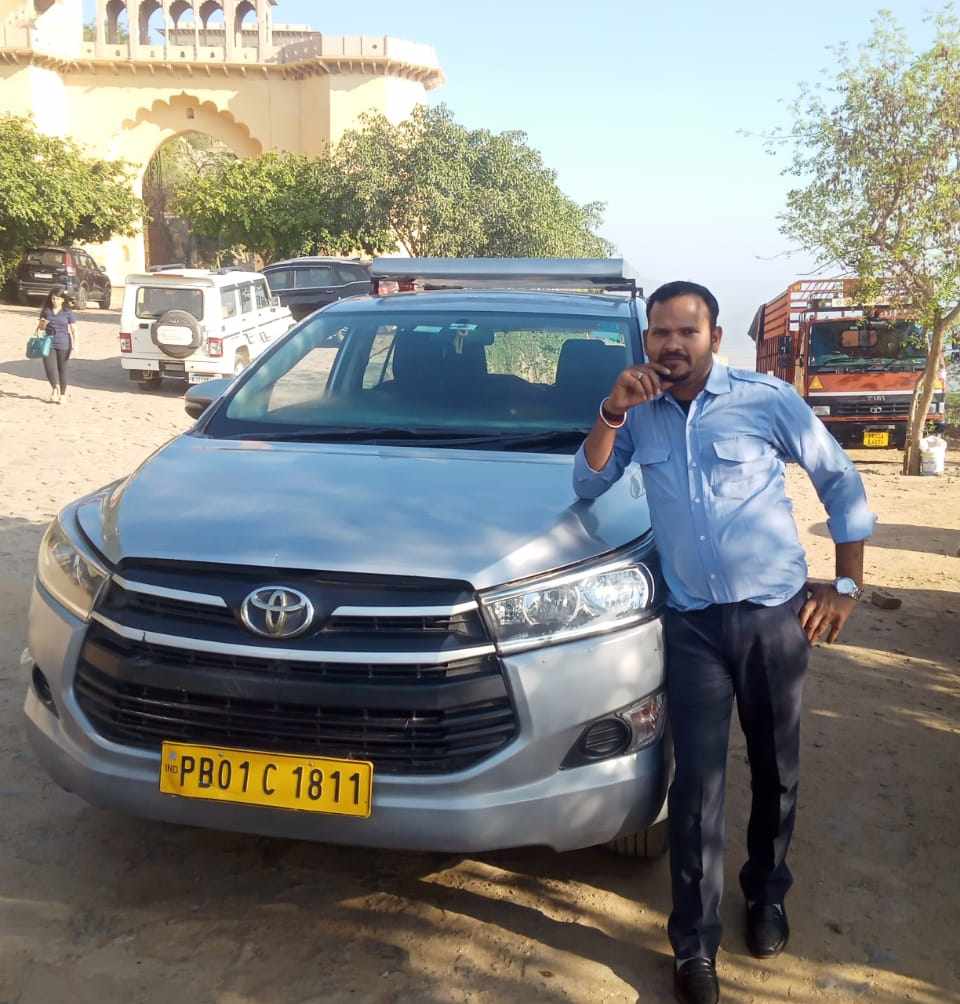 Round Road Trip by Private Vehicle
A round family road trip by car in India can be a fantastic way to explore the country's diverse landscapes, culture, and history. The benefits of a family road trip in India include the flexibility to create your itinerary, the choice to stop at any location that catches your eye, and the chance to get knowledge different regions at your own pace. On the road trip by private vehicle you can take in the sights, sounds, and smells of India, from the busy cities to the peaceful countryside. Furthermore, a road trip allows you to spend excellence time with your family, engaging in conversations and closeness over shared experiences. You can also sample a variety of local cuisine and indulge in exciting activities such as trekking, wildlife safaris, or river rafting. Renting a car for a family road trip in India provides comfort, privacy, and convenience, allowing you to create unforgettable memories. More and above, by planning round trip, you can get vehicle in a best price.Get Best Price on Rental Car
Price of Renting Vehicle
To get the best price for a rental car in India, it's important to do some research and comparison with reputed travel service providers. Consider hiring vehicle from a smaller, local company, as they may offer genuine rates. The better way to hire vehicle on kilometer scheme.
Hidden fees and Additional Charges
When hiring a car with a driver for a trip in India, it is very important to check any type of hidden costs that may not be immediately apparent. Some of the main hidden cost which are normally included in the quoted price (1) charges for accommodation and meals of driver (2) Costs of tolls, interstate taxes parking fees, and driver's allowances (3) Additional charges for charge a for using the car beyond a certain number of kilometers (4) Charges for Local city sightseeing after returning from the outstation duties. It is, therefore, very important to ask the rental company about any fees or charges that may apply to avoid any surprises at the time of end of the trip.
Conclusion
Hiring a car with a driver from a reputed Car rental company for a family trip in India is a popular and convenient option for tourists. It offers a comfortable and hassle-free experience, as the driver takes care of the navigation, traffic, and parking, leaving the family to enjoy the journey and the destination. Moreover, the trip on rental car can be customized to meet the family's specific needs and preferences, such as the type of car, the route, the schedule, and the activities. While there may be some hidden costs and potential risks associated with hiring a car with a driver, these can be minimized by doing proper research, comparing prices, and choosing a reliable and licensed service provider. Overall, hiring a car with a driver can be a safe, comfortable, and enjoyable way for families to explore the diverse and charming attractions of India.
Why should I take car on rental from Delhi

For the flexibility, convenience and to explore the city, it must be considered to hire a car with local driver who knows the routes and important tourist places.